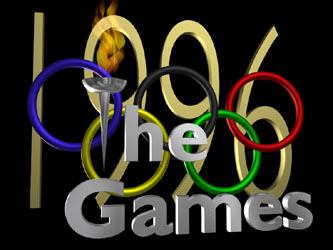 "The Games"

AVI Info
Movie: thegames.avi

File size is 2.12M
Zipped size is: 1.01M
Average data rate is 79.33K per second
Contains 1 video track(s) and 0 audio track(s).

Video track 1:
Total duration is 27.39 seconds
Size is 2.10M bytes (average frame = 5.25K bytes)
There are 411 keyframes.
Frame rate is 15 fps
Frame size is 160 x 120
Depth is 8 bits.
Compressor: 'CRAM', Microsoft Video 1

Compressed with Adobe Premiere 4.2

Download the "The Games" AVI.

View details of the "The Games" 3D Studio project.

Click any of the icons on the left to view AVI information.