8880 Rennen-Straße
56070 Geschwindigkeit, GmbH
+49 261 / 918448-0
The Sehr Schnell 8448 Disc Brake Kit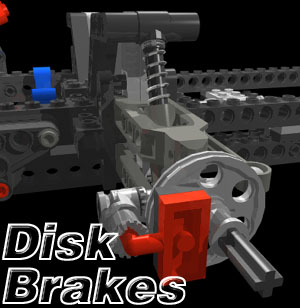 An aspect of performance often overlooked is the need
to decelerate, which increases in importance as you improve the
car's ability to accelerate and reach higher top end speeds.
Now 8448's that have been upgraded can enjoy the benefits
of a 4-wheel disc brake system. This type of upgrade is a must
for any car that has modified engine components.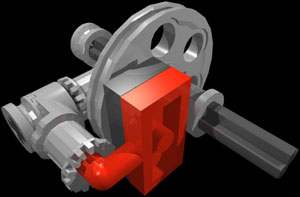 Including:
4 Extended-length carbon fiber axles
4 2-piston calipers (body color)
4 Cross-drilled Aluminum brake rotors
4 Carbon fiber brake pads
4 Axle bushings
All necessary mounting hardware

Price: $3299 (US)

(Click the brick to download the .DAT kit documentation)
Stopping surface is provided by 4 lightweight aluminum
brake discs. Each one heavily cross-drilled to maximize
air flow, increase surface area (to facilitate cooling) and
minimize "brake fade".

Each disc is an abundant 12" diameter, to lend plenty of
surface contact to the brake pads.
Each caliper is actuated by 2 pistons, connected via
steel brake lines (to minimize "give" during initial braking).

Pads are easily accessible for quick changeouts and
various carbon fiber pad compounds are available.

The calipers themselves can be custom-painted to match
team colors.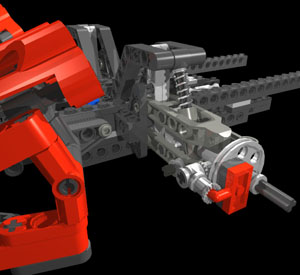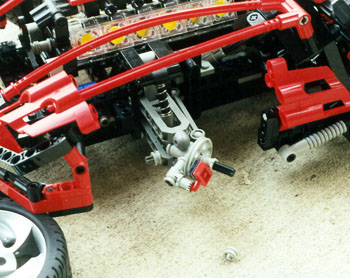 Return to the main Sehr Schnell page