8880 Rennen-Straße
56070 Geschwindigkeit, GmbH
+49 261 / 918448-0
The Sehr Schnell 8880 Aero Kits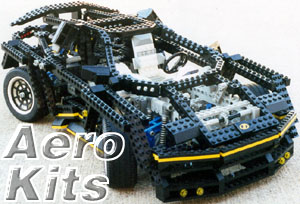 Now it's possible to enhance not only the look, but the aerodynamic
quality and stability of your 8880. Sehr Schnell has created a line of
ground effects kits to maximize the downforce and minimize the drag
coefficient of your Supercar.
Whether creating a cleaner, sharper knife-edge front end to cut
through the air, a sleek, lower sidepod to hug the ground, or a
fully-shaped set of fenders, giving the car a more "grown-up"
appearance, Sehr Schnell's body shapes are sure to deliver
what you're searching for.
Front Air Dam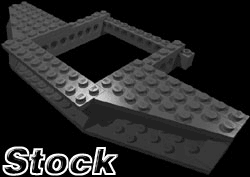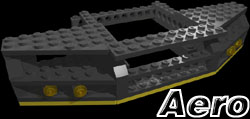 Including:
1 Increased-Aerodynamic front air dam, fabricated
from body color-matched molded fiberglass.
4 8,000 candlepower fog lights
4 Wiring harnesses (connect to on-board fog light switch)
All necessary mounting hardware

Price: $899 (US)

(Click the brick to download the .DAT kit documentation)
Side Valence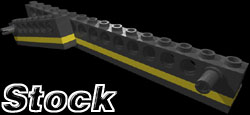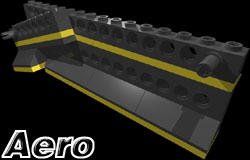 Including:
2 Increased-Aerodynamic side air valence, fabricated
from body color-matched molded fiberglass.
2 heavy duty hinge systems connecting the new
valence to the engine cover arms.
All necessary mounting hardware

Price: $799 (US)

(Click the brick to download the .DAT kit documentation)
Rear Valence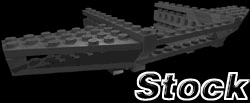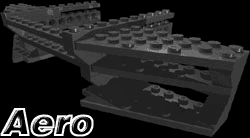 Including:
1 Increased-Aerodynamic rear air valence, fabricated
from body color-matched molded fiberglass.
All necessary mounting hardware

Price: $499 (US)

(Click the brick to download the .DAT kit documentation)
Aero Fenders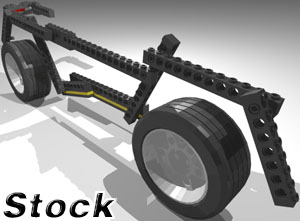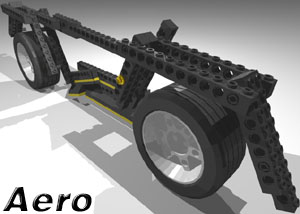 Including:
2 Increased-Aerodynamic front fenders, fabricated
from body color-matched molded fiberglass.
2 Increased-Aerodynamic rear quarter panels, fabricated
from body color-matched molded fiberglass.
2 European-style mid-body turn signals.
2 Wiring harnesses (for turn signals)
All necessary mounting hardware
(unit pictured with side valence, not included)

Price: $1499 (US)

(Click the brick to download the .DAT kit documentation)
For a complete look at all the aero options, fully-installed, please
check out the Sehr Schnell Project Car
Return to the main Sehr Schnell page